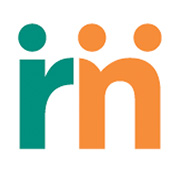 ResearchMatch.org is a national online recruitment tool for health research, funded by the National Institutes of Health and maintained at Vanderbilt University. ResearchMatch connects health researchers with individuals interested in volunteering, through its secure online matching tool. UConn is part of the ResearchMatch Network. There is no cost to UConn researchers to use ResearchMatch. There are currently over 158,000 (and counting!) registered volunteers across the country. ResearchMatch is also now available in Spanish.
To see if ResearchMatch might be a useful recruitment tool for your health-outcomes research study, register now to conduct a recruitment feasibility analysis:
Use this link to register as a researcher: https://www.researchmatch.org/researchers/. You do not need to be a Principal Investigator to register. The registration process takes less than 10 minutes and when you are finished, you will be granted "feasibility access" to do a feasibility search of aggregate data regarding the current ResearchMatch volunteer population. You will be able to see the demographic and health information breakdown for the volunteers within a designated geographic area.
Then, if you decide to use ResearchMatch to conduct participant recruitment, you will need IRB approval:
The Vanderbilt IRB provides oversight for ResearchMatch as a recruitment tool and this has been documented within the ResearchMatch IRB Letter of Understanding (available upon request), but to use ResearchMatch as a recruitment tool for a specific study, you will first need to get UConn IRB approval.

The following language may be used to describe ResearchMatch as a recruitment method in the IRB submission: Potential volunteers will be contacted by ResearchMatch via an email contact message containing IRB-approved recruitment language for this study (not including direct study contact information such as study phone number). Volunteers will then have the option of replying by clicking 'yes' or 'no'  in the contact message. If a volunteer chooses to respond in the affirmative, they will authorize ResearchMatch to release their contact information to the PI (or ResearchMatch designee) who will be responsible for managing that information according to institutional guidelines.
The contact message consists of the language to be used in the email sent by ResearchMatchon your behalf to potential participants. Please note that your contact message

must not include your direct study contact information (email or phone)

, and must not exceed 2000 characters. If the study involves in-person participation, you may want to include the geographical location of the study site. If you intend to include healthy controls, specify that in your contact message, otherwise, a healthy control volunteer may decline participation. Please see example below provided by ResearchMatch.


Contact message example

The XXXXX XXXXXXXXXXXX Study

This study looks at how personal and family medical history, lifestyle, and genetics affect a person's risk for common diseases and response to prescription medications. Study participants will receive information about their personalized risk for many conditions including diabetes, obesity, rheumatoid arthritis, and many different cancers at no cost. Genetic counseling will also be available to participants of this study.

You may be eligible for this study if you:

Are 18 or older.
Have a diagnosis of high blood pressure (hypertension) or congestive heart failure.
Have a valid, private email address.
Are willing to provide a saliva sample for genetic testing.
Are willing to complete online health questionnaires and periodic follow-up surveys.
Are willing to attend a one-hour information/enrollment visit to learn more about the study and provide informed consent.

Compensation is provided upon study completion.

If you or someone you know are interested in hearing more about this study, please consider clicking "yes" so a research team member may contact you to tell you more about the study and answer any questions you may have.

Once ResearchMatch is an IRB-approved recruitment method, you may then register as a researcher to request "recruitment access" in ResearchMatch.

You will need to upload your IRB approval letter and your IRB-approved contact message

. Recruitment access will give you the ability to send your contact message to potential participants that you select. If a potential participant agrees, you will then have access to his/her contact information in order to contact about possible study participation.
For questions about about how to use ResearchMatch for your health research, please contact ResearchMatch Liaison, Ellen Ciesielski at 860.679.6004 or email eciesielski@uchc.edu.