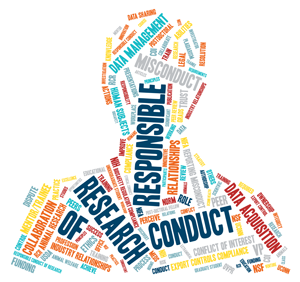 To promote the responsible conduct of research, Research Integrity and Compliance Services is developing a Responsible Conduct of Research Program. The program's mission will be to educate and participate in an ongoing dialogue to create an environment of robust, ethical performance of all research activities, including conflict of interest, mentor/mentee relationships, safety in research and research environments, collaborative research, peer review, data acquisition and analysis, secure data use and confidentiality, and responsible authorship and and publication. In support of this commitment and to fulfill funder requirements, UConn offers Responsible Conduct of Research (RCR) training and education with the goal of engaging researchers in the exploration of best ethical practices. Projects funded by the
National Science Foundation (NSF), National Institutes of Health (NIH),
and
National Institute of Food and Agriculture (NIFA)
have specific requirements regarding training in RCR.