Research Compliance Quarterly                                           Fall 2022
In this issue:
Welcome from RCS Director, Karen Moré
Overview of RCS service areas

SCRO
ACS and IACUC
EHS
IRB
FCOI
Export Control
Research Security
RCR

Research Compliance in the News
---
Welcome to the first issue of our Research Compliance Quarterly from Research Compliance Services (RCS)!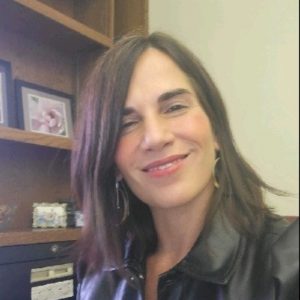 There have been a lot of changes happening in RCS recently and we are excited to share them with you! As the OVPR works to streamline the services our office provides across both UConn and UConn Health, we hope to utilize this quarterly newsletter to connect with our stakeholders and provide information on research compliance topics. Ultimately, our goal is to advance the mission of RCS: to promote a culture of ethics, integrity, and compliance with applicable laws, regulations, and policies governing research. The Research Compliance Quarterly will share helpful resources and guidance, updates on policy, spotlights on various areas of compliance, and more. You will find it is organized to reflect the emerging structure in RCS: "Animal Research & Safety," "Human Subjects Research & Conflicts of Interest," and "Research Security." We hope you will find this newsletter to be engaging and informative, and as always, we look forward to assisting you with all your compliance needs.
Sincerely,
Karen Moré, MS, CPIA
Director of Research Compliance, Animal Research and Safety
---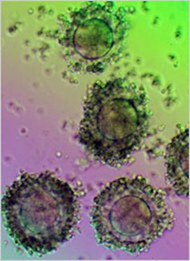 The role of the Stem Cell Research Oversight (SCRO) Committee is to ensure that all human embryonic stem cell (hESC) and certain types of human induced pluripotent stem cell (hiPSC) research at both UConn Health and UConn campuses is well-justified, and that inappropriate and/or unethical research is not conducted. Our mandate is to ensure compliance with regulations related to federal funding restrictions and the state of Connecticut stem cell research statute, as well as ever-evolving national and international guidelines set forth by the National Academy of Sciences and the International Society for Stem Cell Research.
What's new with the SCRO? The SCRO Committee is developing a new policy for neural/brain organoid research. Stay tuned! And please do not hesitate to reach out with any questions about your human stem cell research.
Audrey Chapman, Ph.D., SCRO Committee Chair
Ellen Ciesielski, SCRO Coordinator
---
Animal Care Services (ACS) is an integrated team of animal care specialists, administrative professionals, veterinarians, veterinary technicians, logistics deliverers, and information technology experts dedicated to the high quality and comprehensive care of research animals and to our mission of providing for the health and wellbeing everywhere by providing the finest support possible to UConn scientists. Foremost, through our comprehensive services, management and oversight of our animal research facilities, we constitute the foundation for good science through our standardization and control of the environment where animals reside, experiments are conducted, data is generated, and results are recorded. The ACS domain at UConn includes the entire array of animal research facilities with the exception of those of the farm animals under the supervision of the Department of Animal Science. The ACS is assisted in its mission by a faculty Institutional Animal Care and Use Committee (IACUC).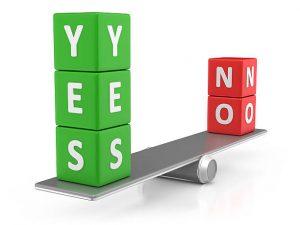 What's new with the ACS? One of the new mantras of the ACS is that "we want to meet your needs." Admittedly, this is not always easy to accomplish in an activity highly regulated by the federal government and where service must be balanced, and in some cases tempered, in light of regulatory constraints. Be that as it may, ACS staff are taught that in cases where we must tell someone "no," we must consider the set of circumstances under which we would be able to respond "yes." ACS staff also know that to realize our mission requires attention to three customer groups (i.e., scientists, their animals, their ACS coworkers) and understand that any time they are in a position to ethically and sensibly benefit any of the three and can do it safely, they should take the initiative to do so.
The ACS website offers many helpful tools such as animal/drug ordering, per diem rates, policies/SOPs/Guidelines, and grant information to help principal investigators, lab staff and students successfully and compliantly move their research forward. Also, feel free to reach out to our key personnel with any questions or concerns!
Curtis Schondelmeyer, DVM, CPIA, DACLAM— Director and Attending Veterinarian
James Brennan, CMAR, MLAS, LATG— Administrative Program Manager I: responsible for the oversight of the day-to-day care and husbandry of the animal colonies
Teresa Samuels, RLATg— Senior Administrative Program Support: oversees the special projects, preventative maintenance and facilities infrastructure
Lisa Roberts, RLATg— Veterinary Specialist: responsible for clinical care, import/export, sentinel program
---
The Institutional Animal Care and Use Committee (IACUC) is responsible for reviewing UConn's program for the humane care and use of animals in research and teaching as described in its Assurance and University Policy. Our staff and committee help to ensure the ethical treatment of animals in lab, agricultural, or field settings so that principal investigators and their staff can contribute to the advancement of a wide range of scientific disciplines. By reviewing new animal activity requests (protocols for research or teaching), inspecting animal spaces to ensure users are following federal guidelines, and discussing/implementing policies and procedures to improve animal welfare, we provide oversight and consistency for those working with animal subjects at UConn.
If you plan on submitting an IACUC protocol for review, please see our Forms page (https://ovpr.uconn.edu/services/rics/animal/iacuc/iacuc-forms/) for the most up-to-date documents. Don't forget to leave enough time for your protocol to make its way through the review and approval process, especially if you are receiving funding for your activity.
When writing a protocol or planning your work with animals, our policies (https://ovpr.uconn.edu/services/rics/animal/iacuc/iacuc-policies/) are a good place to start to learn more about the IACUC's expectations for the humane and ethical treatment of animals.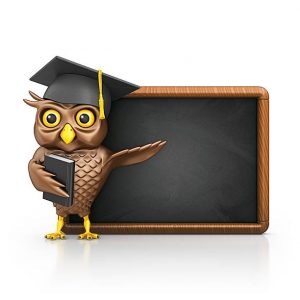 Are you being added to an IACUC protocol or need to renew your yearly training? Please see our Training page (https://ovpr.uconn.edu/services/rics/animal/iacuc/iacuc-training/) for information about live training sessions and retraining courses.
Please visit our website at https://ovpr.uconn.edu/services/rics/animal/iacuc/ for more information about who we are and additional guidance for navigating IACUC matters at UConn. Our contacts page (https://ovpr.uconn.edu/services/rics/animal/iacuc/iacuc-contacts/) is a great way to find out who we are and contact us regarding any IACUC questions you may have.
Nick Lacafta, IACUC Specialist
Mark Johnson, IACUC Specialist/Post Approval Monitor
---
 Department of Environmental Health and Safety (EHS)
                     "The way we conduct research, engage our students, and prepare the next generation of scholars requires that we ensure the health and well-being of all involved. Strengthening and supporting a culture of safety is as important to our discovery enterprise as is peer review, publication, grant writing, mentoring, and educating; it is integral to the responsible conduct of research…Safety is a critical component of scholarly excellence…Good science is safe science." APLU Council on Research (2016).
UConn is dedicated to promoting a culture of safety and provides resources and mechanisms to support researchers in conducting safe, responsible, and successful research activities. The Department of Environmental Health and Safety (EHS) provides comprehensive services in the fields of biological safety, chemical safety, occupational safety, radiation safety, and environmental health. EHS maintains and administers programs that combine training, consultation, control, and inspection to protect the health and safety of the University community and to ensure regulatory compliance and adherence to University policies and recognized standards. The faculty-led safety oversight committees supported by EHS include:
What's new with EHS? The Laboratory Chemical Inventory Program (LCIP) was designed to maintain an accurate chemical inventory in research and teaching laboratories at the UConn Storrs and Depot campuses. A new webpage has been developed with information and resources for laboratories covered under this program.
Terri Dominguez, University Director
---
Working with human research subjects, individual-level human data, or human biospecimens?  The UConn-Storrs Human Research Protection Program (HRPP) is dedicated to ensuring the protection of the rights and welfare of human research subjects. Our work is guided by the ethical principles described in the Belmont Report from which the federal regulations for the protection of human research subjects are derived. The centralized components of the HRPP include the Institutional Review Board (IRB), the Post Approval Monitoring Program, and the Education Program. Of equal importance are the decentralized components of the HRPP, including leadership, investigators, and research personnel who all strive to ensure that research at UConn is not only of the highest quality but also ethical and safe.
What's new with the HRPP? The IRB Office provides Human Subjects Research (HSR) determinations for faculty and students who are either uncertain whether a proposed activity requires IRB review, or determination of exempt status, or who are obligated to obtain a determination from the IRB (e.g., as a condition of funding, for publication, etc.). We have noticed that many applicants struggle with the current version of the HSR determination form because of the regulatory terminology and some of the nuances of these determinations.  We have redesigned our form to take a different approach and are piloting it with some stakeholders to obtain feedback.  If you would like to take a look, please just let us know. (Karen Christianson, Doug Bradway)
We are also happy to provide presentations on various topics (e.g., when FDA regulations apply) and InfoEd trainings for individuals and groups, please reach out to our Education and QA/QI Specialist, Joan Levine, if interested.
Questions about human subjects research or IRB? Contact us at irb@uconn.edu or any of the above individuals.
---
The Financial Conflict of Interest in Research program supports the UConn (Storrs campus, four regional campuses, the School of Social Work, and the School of Law) research community with understanding and complying with University requirements related to financial conflicts of interest (FCOIs) in research.
Who is an Investigator?
Investigator is defined as "The principal investigator and any other person (regardless of title or position) who is responsible for the design, conduct or reporting of research or educational activities. This may include faculty and research staff (research associates and assistants, postdoctoral fellows, graduate students, visiting scientists engaged in research conducted at the University) as well as consultants."
What are my responsibilities as a UConn investigator?
Review and be knowledgeable of the UConn policy on financial conflicts of interest in research, including the definition of Significant Financial Interest (SFI) and how it applies to you.
Promptly and fully disclose all SFIs, including those of a spouse or dependent child, that reasonably relate to your institutional responsibilities; and, if applicable, comply with FCOI management or mitigation plans.
Submit a financial disclosure within the UConn InfoEd External Interests system: https://www.infoed.uconn.edu/

Once every 12 months
Within 30 days of acquiring or discovering a new SFI
Within 30 days of any reimbursed or sponsored travel

Understand that completion and submission of the financial disclosure form also satisfies the FCOI training requirement, as required under federal regulations and UConn policy.
Investigators, coordinators, and persons obtaining consent must also disclose any project-specific SFIs pursuant to UConn Human Subjects Protection Program Institutional Review Board (IRB) policies.
What other resources are available to help Investigators?
---
What are Export Control and Sanctions? In a university environment, faculty and students are free to engage in research in an open academic setting, and academic publications as well as the sharing of new knowledge are expected. At the same time, UConn works with multiple companies and sponsors, including both U.S. government and private entities, on research and development. Each sponsor has a unique process for safeguarding export-controlled technology, data, information, and tangible materials. As such, there is a delicate balance between ensuring the freedom to pursue research and scientific inquiries and complying with all applicable US Export Regulations.
The International Traffic in Arms Regulations (ITAR) administered by the Department of State is a United States regulatory regime to restrict and control the export of defense and military related technologies to safeguard U.S. national security and further U.S. foreign policy objectives. The Export Administration Regulations (EAR) administered by the Department of Commerce regulates export and export restrictions: whether a person may export something from the U.S.; re-export something from a foreign country; or transfer something from one person to another in a foreign country. The EAR apply to physical objects – sometimes referred to as "commodities" – as well as intellectual property such as technology and software. The Office of Foreign Assets Control (OFAC) administers and enforces economic and trade sanctions in support of U.S. national security and foreign policy objectives. The ITAR, EAR and OFAC regulations work together to implement and enforce the U.S. sanctions and export control regime.
Failure to comply with these regulations can result in significant civil and criminal penalties. Monetary damages can exceed $1 million dollars. Criminal penalties, including jail time (up to 10 years) for individual researchers. For individual institutions, failing to comply with sanctions and export control regulations can mean the loss of federal funding. In addition, the damage to institutional reputation can cause a long-lasting negative impact.
Export and Deemed Export   You may be saying to yourself "Well, even though I do sponsored research that may be considered sensitive, I don't travel outside of the United States. So I should be good right?" The answer is it depends, and it would be helpful to learn more about the concepts of "export" and "deemed export." Export is defined as the actual shipment or transmission of items subject to the EAR or ITAR out of the United States. The EAR is similar to the ITAR in that it covers intangible exports of "technology," including source code, as well as physical exports of items. If an item is export controlled, the shipment of this item, or transfer of certain information, software, and technology related to this item outside the US may be prohibited for foreign policy or national security reasons (for example, a UConn professor hand-carrying her export-controlled microscope when she travels to China). Deemed export is the release of technology to a foreign national in the United States, which is "deemed" to be an export per the regulations, even though the release took place within the United States. Deemed exports may occur through such means as a demonstration, trade show, conference, oral briefing, or plant visit, as well as the electronic transmission of non-public data.
Foreign Nationals   So then, what is a "foreign national?" In the export control regulations, a foreign national is an individual who is present in the US on a temporary immigration visa, e.g., F1 (student), H1B (Specialty Occupations) or J (exchange visitor) visa. In contrast, a U.S. person is any one of the following: U.S. citizen; lawful permanent resident (green card holder); or protected person (political asylum holder). As you can imagine, the risk of deemed export at a university can be relatively high because our community is comprised of domestic and international students, researchers, visiting scholars, etc.
Deemed exports can occur when export controlled information and technology are shared with foreign nationals in any of these situations:
Students, postdocs, faculty, visiting scientists or training fellows
Sharing export-controlled information with a foreign national on campus during conversations in student union, research presentations, visits to UConn labs, etc.
Research & Travel   Research and travel are integral at any university. Researchers and students planning overseas trips for academic or research purposes should be mindful that there are sanctions and export control requirements for certain embargoed countries. OFAC regulations restrict travel to embargoed or comprehensively sanctioned countries such as Cuba, Iran, Syria, North Korea, & the Crimea, Donetsk, and Luhansk regions of Russia/Ukraine, even for academic/research purposes. Researchers with sensitive sponsored research must always check with OVPR Export Control or OVPR Facilities Security Officer before an overseas trip. ALL faculty, students, staff and admin MUST obtain written approval from UConn's OVPR Export Control Office BEFORE organizing any travel to these countries. As mentioned previously, the export of university-owned equipment may require a license to take out of the U.S., including research equipment, laptops, cellphones, telescopes, chemicals, etc. This requirement may also apply to technology and technical data residing on laptops and other devices individuals intend to take with them overseas. To be sure, check with OVPR Export Control beforehand.
Last but not least, laboratory samples, substances, biological, genetic and other similar materials, which may need to be shipped overseas for research collaboration purposes, will require a Material Transfer Agreement (MTA) to be completed and reviewed by OVPR Export Control, before they can be sent off.
Do not hesitate to contact OVPR Export Control at exportcontrol@uconn.edu if you have any questions. The Office is always eager and ready to assist!
---
Research Security
What is Academic Solicitation? Academic Solicitation is the use of students, professors, scientists, or researchers as collectors improperly attempting to obtain sensitive information. Placing academics at, and requesting to collaborate with, U.S. research institutions under the guise of legitimate research in order to access developing technologies and cutting-edge research. These attempts can include requests for, or arrangement of, peer or scientific board reviews of academic papers or presentations; requests to study or consult with faculty members; and requests for and access to software and dual-use technology. Academic solicitation can also occur when a faculty member, student, employee, or visiting scholar seeks access to this same information. The number of foreign academics requesting to work with classified programs continues to rise, and the academic community will likely remain a top target for the foreseeable future. Although most academic contacts are likely legitimate, some foreign academics may ultimately take advantage of their placement and access to further their country's research and development goals.
Who is being targeted?
Researchers, scientists, and subject matter experts conducting research/projects on behalf of a U.S. Government customer
Researchers, scientists, and subject matter experts employed at academic institutions or with published in scientific or technical journals or presented at conferences
Students, professors, and researchers with access to research and technical information (especially graduate and post-doctorate students)
Researchers, scientists, and subject matter experts working on cutting-edge technology
Subject matter experts teaching technical courses
What to report? Any contact (i.e., emails, telephone, personal contact) that is suspicious because of the manner or subject matter of the request. This may include requests from U.S. persons or from foreign nationals located in the United States or abroad, and may consist of:
Unsolicited applications or requests for undergraduate, graduate, postgraduate, or other research positions
Unsolicited requests for access to research papers or other research-related publications or documents
Unsolicited requests for assistance with or review of thesis papers, draft publications, or other research related documents
Unsolicited invitations to attend and/or present at international conferences
Unsolicited grants or gifting of funds/equipment to conduct joint research projects from foreign academic institutions or foreign governments
Contact the UConn Research Security Office at fso@uconn.edu.  You can also file an anonymous report at compliance.uconn.edu.
---
2023 Responsible Conduct of Research (RCR) Training Sessions
The Office of the Vice President for Research (OVPR) offers a series of Responsible Conduct of Research (RCR) Training sessions designed to meet the requirement for instruction in the responsible conduct of research. These sessions will occur throughout the month of February 2023 and will be presented live via WebEx in a series of 1-hour long unique sessions. Please note that attendance of 8 hours of unique presentation material is required in order to satisfy the RCR training requirement. The schedule of events is being developed and will be posted soon; please visit the RCR website for more information and a list of sessions with their corresponding sign-up times: https://ovpr.uconn.edu/services/rics/responsible-conduct-of-research/. There is no cost to register and participate.
The National Institutes of Health (NIH) defines Responsible Conduct of Research as the practice of scientific investigation with integrity. Training in RCR helps prepare investigators to conduct their research activities ethically by teaching on topics such as authorship, collaborations, conflicts of interest, human and animal subjects, mentoring, and research misconduct. The National Science Foundation (NSF) requires in-person RCR training for all undergraduates, graduates, and post-doctoral fellows who conduct research supported by NSF funds. Similarly, NIH requires that all trainees, fellows, participants, and scholars receiving support through any NIH training, career development award (individual or institutional), research education grant, and dissertation research grant must receive instruction in responsible conduct of research. The National Institute of Food and Agriculture (NIFA) also requires education in RCR for program directors, faculty, undergraduate students, graduate students, postdoctoral researchers and any staff participating in research projects supported by a NIFA award.
---
Research Compliance in the News
Research Compliance Services
Office of the Vice President for Research
Research Compliance Services
438 Whitney Road Extension
Storrs, CT 06269