In This Issue:
IACUC inspections

ACS personnel updates

EHS equipment reminder

IRB new forms

Research Safety-Economic Espionage
---
---
IACUC Inspections in April
Spring Semiannual Inspections are coming up during the month of April! The Institutional Animal Care and Use Committee (IACUC) Office will reach out for availability during the first two weeks of April so please be sure that you and any lab staff are available to show the IACUC your lab and to give a brief explanation of what you do and how you do it.
Some helpful tips include: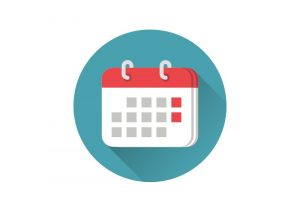 Ensure logs (eye washes, scissor maintenance, surgery, etc.) are up to date.
Know what is in your approved IACUC protocol so you can answer any questions the IACUC may have for you. For example, what procedures are done and how is the area prepared beforehand? What happens to the animal before, during, and after the procedure?
If you have any drugs or substances, ensure that they are in-date or are properly discarded prior to the inspection.
Do you have a protocol expiring soon? Be sure to lookout for reminder notices from iacuc@uconn.edu and submit as early as possible to facilitate the review process. Please reach out and request any documents or information from the IACUC Office.
Did you just get notified that you'll be receiving federal funding? Let the IACUC Office know as soon as you can so that we can perform a congruency check and ensure that the information from the grant matches what is in your IACUC protocol. If it doesn't match, a modification may be needed, so please give yourself plenty of time!
Nick Lacafta, IACUC Specialist
Mark Johnson, IACUC Specialist/Post Approval Monitor
---
---
Congratulations on the promotion!
Animal Care Services (ACS) would like to announce two recent promotions!
Cassie Leone, RLAT, was promoted from Animal Care Technician to Veterinary Technician (Animal Care Specialist).
Briana Lechkun, LAT, was promoted from Animal Care Specialist to Animal Care Manager.
Job Opening! ACS is currently looking to fill an Animal Care Specialist position.
Looking for more information about ACS? The ACS website offers many helpful tools such as animal/drug ordering, per diem rates, policies/SOPs/Guidelines, and grant information to help principal investigators, lab staff and students successfully and compliantly move their research forward. Also, feel free to reach out with any questions or concerns!
Curtis Schondelmeyer, DVM, CPIA, DACLAM— Director and Attending Veterinarian
---
---
Purchasing, Acquiring, or Relocating Laboratory Equipment?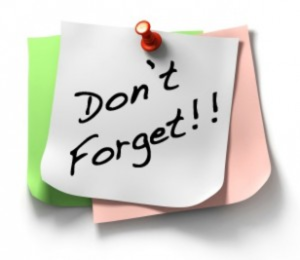 Reminder: Please inform Environmental Health Services (EHS) of locations of newly acquired or relocated Biosafety cabinets, x-ray, and laser equipment for registration updates. Contact us at ehs@uconn.edu.
For more information on restricted equipment/materials requiring EHS review or approval, visit https://ehs.uconn.edu/employees/equipment-purchases-and-acquisitions/
Terri Dominguez, University Director
---
---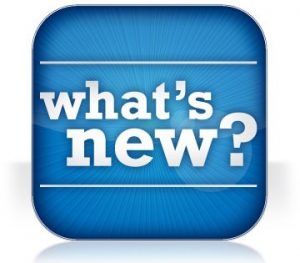 Institutional Review Board (IRB)
The IRB Office is in the process of developing resources that we hope are of help to our research community. Two of those resources have recently been posted to the IRB Submissions, Forms & Templates webpage. In the "Templates" section, under "Consent Templates" are links to an NIH resource, "Informed Consent for Secondary Research with Data and Biospecimens," and a Consent Checklist for Investigators document. The NIH resource includes some general points to consider when planning to seek permission for the future research use of data and biospecimens along with some sample language. The Consent Checklist for Investigators mirrors that used by the IRB when evaluating whether a consent document includes all required and "as applicable" elements of consent. We hope that this is helpful as a self QA check prior to submitting consent materials to the IRB.
We also plan to create a section on our website with some resources to help investigators understand NIH's requirements and recommendations for human participant research subject to the updated Data Management & Sharing Policy. In the meantime, we encourage investigators to review the information the Library has made available on their webpage: NIH Data Management and Sharing Requirements. Please let us know if you have other suggestions for resources: irb@uconn.edu.
And please join us in welcoming our newest IRB Program Specialist, Jeanelle Graham! Jeanelle comes to us with many years of experience as an IRB professional and it is already apparent that she is a great addition to our team!
Questions about human subjects research or IRB? Contact us at irb@uconn.edu.
---
---
A Message from Research Security
Economic Espionage
Economic espionage is foreign power-sponsored or coordinated intelligence activity directed at the U.S. government or U.S. corporations, establishments, or persons, designed to unlawfully or clandestinely influence sensitive economic policy decisions or to unlawfully obtain sensitive financial, trade, or economic policy information; proprietary economic information; or critical technologies. This theft, through open and clandestine methods, can provide foreign entities with vital proprietary economic information at a fraction of the true cost of its research and development, causing significant economic losses.
Our Nation's secrets are in jeopardy, the same secrets that make your company profitable. The FBI estimates billions of U.S. dollars are lost to foreign competitors every year. These foreign competitors deliberately target economic intelligence in advanced technologies and flourishing U.S. industries.
Foreign competitors operate under three categories to create an elaborate network of spies:
Aggressively target present and former foreign nationals working for U.S. companies and research institutions;
Recruit and perform technical operations to include bribery, discreet theft, dumpster diving (in search of discarded trade secrets) and wiretapping; and,
Establish seemingly innocent business relationships between foreign companies and U.S. industries to gather economic intelligence including proprietary information.
What Are Trade Secrets?
Trade secrets are all forms and types of financial, business, scientific, technical, economic or engineering information, including patterns, plans, compilations, program devices, formulas, designs, prototypes, methods, techniques, processes, procedures, programs, or codes, whether tangible or intangible, and whether or how stored, complied, or memorialized physically, electronically, graphically, photographically or in writing, (1) which the owner has taken reasonable measures to protect; and (2) which have an independent economic value from not being generally known to the public.
Commonly referred to as proprietary information, economic policy information, trade information, proprietary technology, or critical technology.
What Are Some Methods Of Targeting Or Acquiring Trade Secrets?
Steal, conceal, or carry away by fraud, artifice, or deception;
Copy, duplicate, sketch, draw, photograph, download, upload, alter, destroy, photocopy, replicate, transmit, deliver, send, mail, communicate, or convey; and,
Receive, buy, or possess a trade secret, knowing the same to have been stolen or appropriated, obtained, or converted without authorization.
Know The Signs
Working odd hours without authorization
Taking proprietary information home without authorization
Unnecessarily copying material
Disregarding company policies on personal software and hardware
Accessing restricted websites
Downloading confidential material
Conducting unauthorized research
Personal Behaviors
Unexplained short trips to foreign countries
Engaging in suspicious personal contacts with competitors, business partners or unauthorized individuals
Buying items they normally cannot afford
Overwhelmed by life crises or career disappointments
Showing concern about being investigated
Common Factors
Financial need
Greed
Unhappiness in the workplace
Different allegiances to another company or country
Drug/Alcohol abuse
Vulnerability to blackmail
Job offers from other organizations
Targeted Industries Or Sectors
Information and communication technology
Business information that pertains to supplies of scarce natural resources or that provides global actors an edge in negotiations with U.S. businesses or the U.S. government
Military technologies (marine systems, unmanned aerial vehicles, and aerospace/aeronautic technologies)
Civilian and dual-use technologies in fast-growing sectors (clean energy, health care and pharmaceuticals, and agricultural technology)
Academia
As part of a nationwide campaign to raise awareness of the growing economic espionage threat, the FBI has released a short video, "The Company Man: Protecting America's Secrets." Based on an actual case, the video illustrates how one company was targeted by foreign actors and what the FBI did to help.
Contact the UConn Research Security Office at researchsecurity@uconn.edu with any concerns or questions. If you suspect economic espionage is taking place, you can also file an anonymous report at compliance.uconn.edu.
---
---
Research Compliance in the News
Research Compliance Services
Office of the Vice President for Research
Research Compliance Services
438 Whitney Road Extension
Storrs, CT 06269